Luminar Multilingual + Portable/ macOS Free download
Description
Luminar is a popular Mac image editing program that is now available in Windows. This editor is very simple and beautifully designed and offers many tools to correct image problems and edit photos. Like Photoshop , this program displays layouts to allow individual layers to be edited. A change history is also stored and can be reverted to each step. Luminar has a very nice and simple graphical interface , and most editing can be done with a few clicks and resizing of specified fields. The apps settings section allows you to customize the apps appearance to your liking and abilities.
The application environment can be customized depending on what area of ​​your graphic you plan to work with. For example, photographers need some tools more than others, or designers have more in common with drawing and painting tools. With just one click, you can change the work environment to suit your core business. Of course, there is also the possibility of defining new and custom workplaces. The laminar filters section can be considered a strength; there are over 35 powerful filters in this section that can apply any effect to different images. Filters all have a simple and straightforward visual guide that lets you see how they work. It is also capable of editing RAW images and supports many digital cameras raw images.
Features and Features of Luminar Software:
Beautiful, professional, yet simple graphical interface

More than 300 image editing tools

Featuring 35 powerful filters to do artwork on images

Separate work environments for different purposes

Ability to define new workplaces

Ability to edit RAW images
System Requirements:
– Windows based PC hardware with mouse or similar input device.
– Direct X 10 compatible Graphics Cards or better.
– Intel Core i3 processor or better.
– Memory 4 GB RAM or more.
– Operating System Windows 7, Windows 8.1, Windows 10
– 2 GB free hard disk space, SSD for best performance.
– Display 1280 × 768 size or better.
Pictures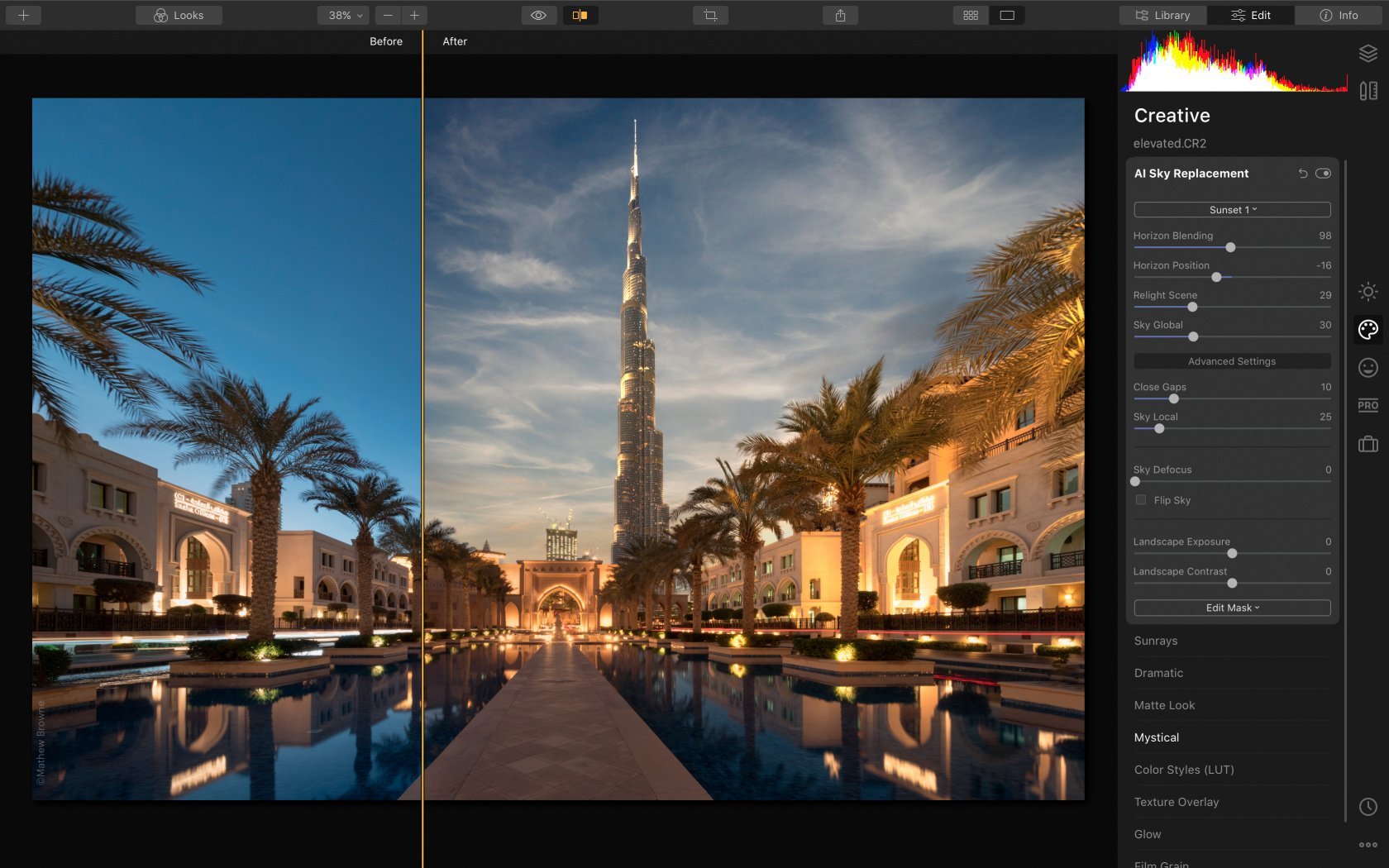 Download Link
Download Luminar 4.3.3 (7895) Multilingual x64
Download Luminar 4.3.3 7895 x64 Multilingual Portable
Download Luminar 4.3.3 (8840) macOS
---
Download Luminar 2018 v1.3.2.2677 Multilingual x64
Download Luminar 2018 v1.1.0.1235 x64 Portable
Size
Installed version: 553 MB
Portable Version: 453 MB
Mac OS Version: 381 MB